Core values of BravoVax:
Best, Reliable, Active, Valuable, Optimistic
Spirit of BravoVax
BEST PRACTICE

RELIABLE PARTNER

ACTIVE TEAM-PLAYER

VALUABLE TO THE SOCIETY

OPTIMISM ABOUT THE FUTURE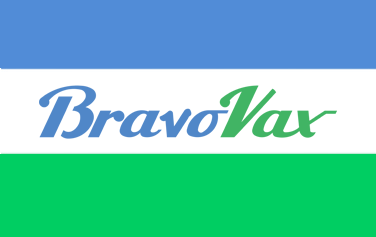 Our company name "BravoVax" is constituted by two parts — "Bravo", a Latin word means excellence and perfection and "Vax", the abbreviation for vaccine. This represents that we are a vaccine manufacturer pursuing brilliance and excellence.
The blue colour of the company logo stands for sky, freedom and peace, whereas the green symbolizes earth, life and vitality. As the meanings of these two colors are shared commonly by most people around the world, we want our company to be a global supplier with good understanding and compatibility of different cultures and practices. We are a company specialized in vaccines business which pursues perfection in quality.
Our company flag uses same colors as that of company logo with blue on the top, symbolizing sky, green on the bottom, standing for earth, and white color in the middle, representing undiscovered world. The tricolor implies our indomitable, pioneering and innovative spirit.