Wuhan BravoVax core values:
Excellence, Integrity, Initiative, Sharing, Optimism
BravoVax spirit
BEST PRACTICE

RELIABLE PARTNER

ACTIVE TEAM-PLAYER

VALUABLE TO THE SOCIETY

OPTIMISM ABOUT THE FUTURE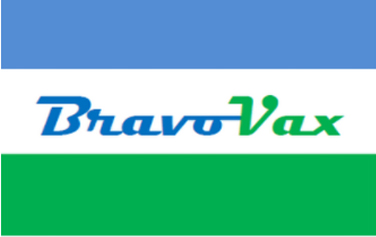 The company name bravovax is composed of Latin Bravo and VAX. Bravo means "wonderful and perfect", and VAX is the abbreviation of "vaccine". Bravovax combines two elements to show that we are a vaccine company pursuing excellence.
Blue in the logo represents the free sky and peaceful environment, and green represents the earth, life and vitality. In a language that most people in the world can understand literally, this logo reveals that the company's business focuses on vaccines, takes into account the understanding and tolerance of different cultures, is positioned to become a world-class supplier, and also reflects the company's unremitting pursuit of quality improvement.
The banner of Wuhan bravovax combines the elements of logo. Blue is on the, symbolizing the sky; Green represents the earth; The middle is white, representing the unknown world. The combination of tricolor flag shows Wuhan bravovax's determination and ambition to be indomitable, pioneering and innovative.